About our team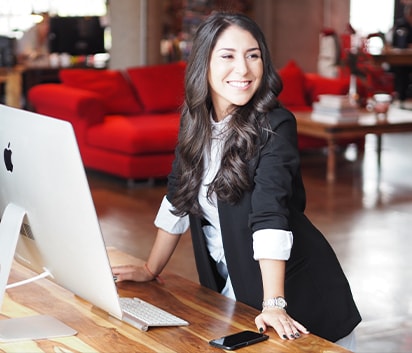 Jaclyn Rabin
Residential and commercial estate broker
Jaclyn Rabin Immobilier Inc.
I absolutely love working with people, thrive off the challenges of sales, and adore the architecture and design of my hometown of Montreal! Having obtained my Bachelor's degree in Political Science from Concordia University and with my knowledge of law, extensive expertise in sales, and inexhaustible dedication, you can say that I have been preparing for a career in real estate my entire life!
Contact
My favourite part about being a broker is that my work is centered around helping people make their dreams become a reality. It is extremely fulfilling to have such a strong impact on my customer's happiness, which motivates me to work harder for them every single day. My team and I research the markets methodically and customize a marketing plan that suits the needs of your property in order to achieve the best results.
My drive, passion, 'whatever it takes' attitude, and artful negotiating leave my clients happy, satisfied, and coming back for more when the time comes! After 9 successful years in the industry, and over one thousand properties sold, we are proud to announce that we are the #1 Top selling Team at Keller Williams Prestige in terms of number of sales and volume sold, for the last five years in a row. Choose us for an exemplary real estate experience.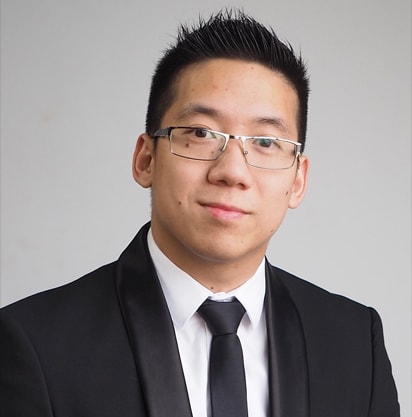 Albert Vu
Residential estate broker
My career journey began in the luxury automobile industry, where I realized that what I'm most passionate about is helping people and ensuring their happiness. Combined with a love for and an extensive knowledge of our beautiful city, a transition into real estate was the natural next step for me. Now, with more than 5 years of experience in the industry my goal remains the same: to walk alongside my clients to facilitate a smooth transaction, every step of the way. Diligence, attention to detail, creative thinking, and impeccable customer service are the pillars of my success. My promise to you is that I will make this daunting task as easy for you as possible. I will be your eyes and your ears throughout the process, making sure that there are no blind spots. I can't wait to share my knowledge of real estate and my enchantment of Montreal with you.
Contact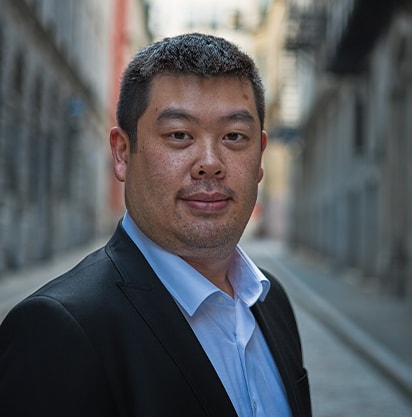 Calvin Lee
Residential estate broker
With a degree in marketing from HEC Montreal, completed diploma in Residential and Commercial drafting, i was immediately drawn to a career in real estate. I specialize in residential sales, on the South Shore and Island of Montreal. My background in the service industry has provided me with the experience to provide my clients with outstanding customer service; I understand the needs of my clients well, i am patient, resourceful, and dedicated to helping my clients realize their real estate goals. In real estate, whether you are buying your first home, condo or revenue property, attention to detail is crucial. This is my specialty and my promise to you: Diligence, hard work, trustworthy and win win negotiations. I am also well versed in three languages, Cantonese, French and English.
Contact